Silicone Elastomer Compounds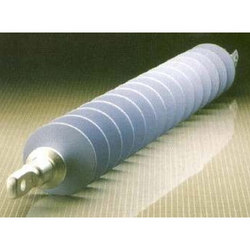 Silicone Rubber for high voltage insulator applications
Innosil HV-65 is a 65 durometer silicone rubber molding compound for high voltage insulator applications which require excellent performance in contaminated environments. Typical applications include composite insulators, arrestors and bushings.
Excellent Tracking and Erosion Resistance
Low plasticity for ease of injection molding
Superior Water Repellency (Hydrophobicity)
Good mold release
Good Dielectric Strength
Low Leakage current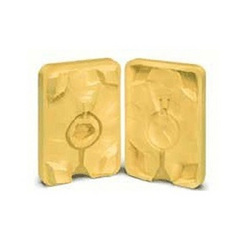 Silicone Rubber for Jewellery molding applications
Jewellery Molding Rubber-JEWELSIL is a superior quality jewelry molding silicone rubber with extreme tear and tensile strength for every application including spirals, cores, cut-outs & plugs as well as for general purpose use.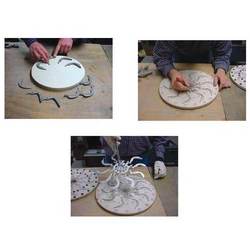 Silicone Rubber for spin casting applications
High performance Silicone Rubber for Spin Casting.
Innovative Silicone offers a wide range of silicone rubber to meet stringent requirements spin casting industry. This range includes several types of silicone rubber both in high temperature curable solid elastomers and room temperature vulcanizing flowable liquid rubber.
'Castsil' brand silicone rubber is a material of choice meeting the requirements for manufacturing high performance moulds for casting low melting metal alloys by spin casting process.
Castsil is the only materiel manufactured locally by experienced technologists having in depth knowledge in this application.
Features:
Ready to use compound - Superior performance & excellent finish.
Low shrinkage - Better and accurate reproduction of details.
High strength - casting thick walls sections
High Temperature Resistance - Long life of Molds
Low shore - Excellent tear strength & undercut resistance.
International quality material produced locally - Cost effective .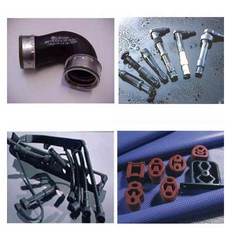 Silicone Rubber Compounds for Automotive Applications
High Performance Silicone elastomer Compounds for Automotive Applications
Key Features:
High temperature stability
Low temperature flexibility
Outstanding ageing behavior and weather resistance
Excellent dielectric properties
Resistance against automotive fluids.
Products